Powerful VFD Union Exerts Its Strength On The Council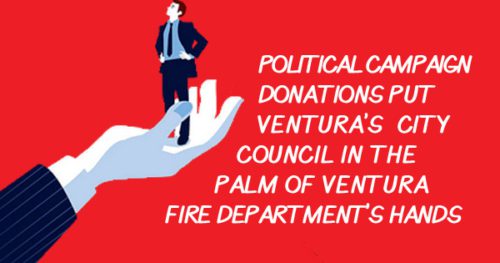 The City Council approves a $600,000 per year "roving" fire engine and three paramedics in June 2018. Ventura Fire insisted they needed the engine because response times "were especially high." He gave no information on what's driving the increased calls for help. Nor did he offer any cost-effective alternatives to deliver the services.
Uncertainty Over The Fire Engine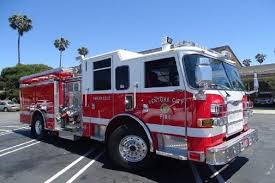 Interim City Manager Paranick did not recommend funding the roving engine in 2018. He said, "I haven't gotten myself to a place where I've been comfortable yet, where I could sit here and justify the need based on demand. That's why I did not recommend it."
Ventura Fire Chief David Endaya wasn't sure what targets the roving engine could hit, or by how much response times could fall.
Even so, Councilmembers Cheryl Heitmann, Matt LaVere, Jim Monahan and Erik Nasarenko voted for it. Councilmembers Mike Tracy and Christy Weir voted against it.
The Reason VFD Got Its Fire Engine
What motivated four Councilmembers to override the City Manager's recommendation? Why did they believe the city needed to spend $600,000 in 2018? Simple. In late May, Union Leader Battalion Chief Doug Miser requested a meeting with each Councilmember. He wrote, "As you are hopefully aware, every single member of the Ventura Fire Management group dedicated a significant amount of time in call banks and walking districts to pass Measure O. We believe we are way past due in staffing another fire station in the city." Two months later, the Ventura Fire Department had a new engine and three new paramedics.
The Councilmembers heard Miser's message loud and clear. Ventura Fire contributed during their campaigns. Ventura Fire helped deliver Measure O money to the city's General Fund. Now, it's time for quid-pro-quo.
What's more, Chief Endaya announced a hiring decision. He hired two of the three paramedics before they approved the roving fire engine. He said they'd been "over-hired" in anticipation of adding City Fire positions.
https://www.vregventura.org/wp-content/uploads/Under-Thumb—WP.jpg
666
1000
VREG Editors
https://www.vregventura.org/wp-content/uploads/vreg-logo-1.jpg
VREG Editors
2019-01-07 21:00:57
2019-01-07 20:13:07
Powerful VFD Union Exerts Its Strength On The Council