"And it never failed that during the dry years the people forgot about the rich years, and during the wet years they lost all memory of the dry years. It was always that way."
—John Steinbeck, East of Eden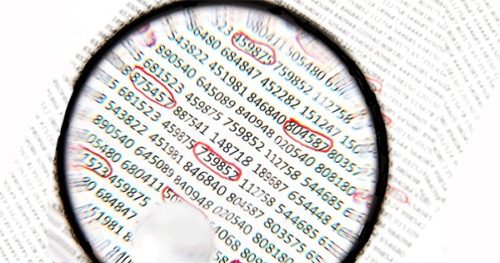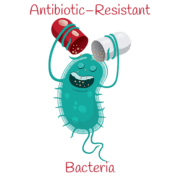 For the second time in four years, Ventura Water failed to present scientific findings that challenged its decision on VenturaWaterPure. Either Ventura Water withheld this pertinent information from the Ventura Council, or it is unaware of the reality that Indirect Potable Reuse (IPR) is unhealthy.
IPR presents a danger to humans. The September 2019 study from the University of Southern California (USC) concludes that IPR contaminates water with antibiotic-resistant bacteria. Once infected with the bacteria, medical science cannot combat these antibiotic-resistant strains.
Reasons VenturaWaterPure Is Not Ideal
There are several reasons VentuaWaterPure is not an ideal solution. For whatever reason, Gina Dorrington, Ventura Water's Assistant General Manager, neglected to tell the Council about these findings at the October 14th meeting.
It appears that the health of Ventura's citizens is not a priority in these decisions. Furthermore, it begs the question, "What is the motivation for a misguided recommendation?"
VenturaWaterPure project will need an extra 20-27 employees, according to Susan Rungren, Ventura Water's General Manager. Each employee will earn a pension. At a time when rising unfunded pension liabilities threaten the city's finances, the prudence of adding 20%-27% more employees to Ventura Water is questionable.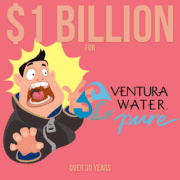 VenturaWaterPure will cost $1 billion over 30 years. That's a considerable sum of money for the community to absorb. Water bills will double to pay for VenturaWaterPure's infrastructure alone. Operations and maintenance costs will add even more. Remember, water costs already went up by $220 million with water and wastewater increases in 2012-13.
To recommend anything contrary to moving forward on this project would not only jeopardize many jobs, but it would also imply that past City Councils and City Managers were wrong with previous decisions, and we have wasted millions of dollars in the process.
City Council Has Its Motivation To Approve Plan To Spend $1 Billion To Drink Wastewater
The City Council has been rushed by Ventura Water to comply with a Consent Decree Ventura agreed to in 2012. The 2012 Consent Decree with Wishtoyo Foundation contended that Ventura Water was dumping its waste into the Santa Clara River Estuary and harming the Santa Clara estuary. The decree requires Ventura to divert seven million gallons a day beginning in 2025 and concluding no later than 2030. What better way to justify a horrible decision than to convince people that it was for their good? They pointed to drought conditions and offered VenturaWaterPure as the solution.
When anyone is looking to justify a bad or ill-conceived idea, they look for another similar decision to defend their own. A case in point is finding other locations in California that have made bad decisions. Misery (bad choices) enjoys company. Two locations in California, Orange County and Monterrey, use Indirect Portable Reuse (IPR). The real question should be 'Why only two?' It took Monterrey 10 years to get a permit and build it. That alone is not a sound reason to pursue this premature direction to recycle wastewater in drinking water.
By misdirecting attention to drinking water—fundamental to life—it created the misperceived need for VenturaWaterPure. Complying with the Consent Decree is not the same as providing drinking water. Yet Ventura Water has been mingling the two needs since 2011. Separating the two issues helps make decisions more transparent.
Conflating Two Issues To Achieve The Desired Result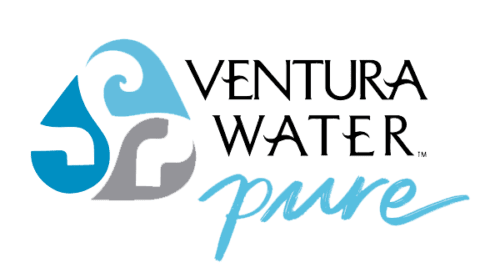 Ventura Water has confused the City Council by combining two different ideas to falsely heighten the urgency to drink wastewater. Since 2011, the campaign has been "We are short of water," they say, "and the best way to meet that shortage is to drink wastewater."
Ventura Water was quick to adopt DPR as the solution for an alternative water source.  Then-Ventura Water General Manager Shana Epstein had no data to support that assertion, except for the representations of the sales company designing the hardware for VenturaWaterPure.  Ms. Epstein repeatedly announced it was good water to drink. She and the other supporting that view were dead wrong.
Dispelling the Myth about Drinking Water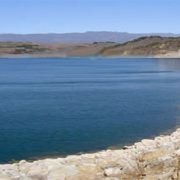 Ventura has enough drinking water for the next 15 years at current consumption rates, according to the 2019 Ventura Water Report (Table 4-3, p. 65). Unlike most cities in California, we are fortunate to be bounded by Ventura and Santa Clara rivers, Lake Casitas, plus groundwater basins.
To add more reserves, in 2018, the City Council approved a project to construct a pipeline to access a new water source—State Water. Besides providing more water to the city, we can mix State Water with our existing water to improve the taste of Eastside water. Ventura has had this option for the last 47 years.
Ventura Water's public objection to State Water as a primary source has been that it is not available in dry years. They contend that State Water is thus "unreliable." However, allocations of State Water over the past five drought years have averaged 55% of the contracted allowance. Ventura Water also conveniently ignores the fact that 75% of Ventura County relies on State water as a primary water resource.
Missing the Consent Decree Deadline
We may not be able to meet the timing of the Consent Decree if we pursue VenturaWaterPure. It took Monterrey ten years to apply for permits, be granted permission from the different agencies and build its IPR plant. Ventura has not applied for a single permit to begin constructing its plant. If it takes ten years from today to complete our plant, we will miss the Consent Decree deadline by five years. There's no reason to believe Ventura will apply for permits and build its plant faster than ten years. VenturaWaterPure is destined to miss its target date.
A Waste of $1 Billion For VenturaWaterPure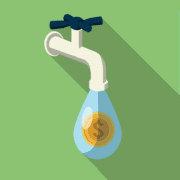 IPR is inefficient and will not meet Ventura Water's projections. Orange County and Monterrey use IPR already. IPR shows a net water loss of 23%, based on Orange County's experience. If VentuaWaterPure treats 4.5 million gallons per day of tertiary water, this will yield approximately 3.5 million gallons per day of drinking water, or about 3,900 Acre-Feet per year (AFY). According to the Final Environmental Impact Study, that is 1,500 AFY short of the 5,400 AFY needed to meet Ventura's estimated demand.
The fact is that Ventura reduced its wastewater by 17% from 2009-2018, despite increasing water connections by 3.5% (according to the Comprehensive Annual Financial Report). The amount of wastewater sent to VenturaWaterPure is decreasing. We can reduce the affluent further by using more tertiary water for irrigation in the city. Ventura could increase to 1,200 AFY for irrigation from the current level of approximately 500 AFY. The cost to ratepayers is only the cost of a pipeline for the delivery of tertiary water.
Ventura's Imprudent Decisions
This City Council has shown a propensity to pay for the same outcome they could have gotten for less. We saw this when the city placed its high-use electricity accounts in the Clean Power Alliance. We may be witnessing it again with VenturaWaterPure.
The opportunity exists to adhere to the Consent Decree at half the cost to ratepayers compared to VenturaWaterPure. For the price of a pipeline, Oxnard will take Ventura's treated tertiary water. They may even provide Ventura clean water credits. It's unthinkable not to consider Oxnard Advanced Water Treatment Facility (AWTF) as an option.
Editors Comments
Every citizen should have serious doubts about the pragmatism of the City Council's decision to fund VenturaWaterPure. It's time to slow down. Some studies show that VenturaWaterPure is unsafe. Ventura Water for six years has continued to announce that it is safe for human consumption. Yet, the fact that there isn't a consensus among scientists should be a warning flag to Councilmembers. Do they want to be remembered as supporting VenturaWaterPure if it's shown to be unsafe, unregulated and unhealthy in the future? Let's hope not.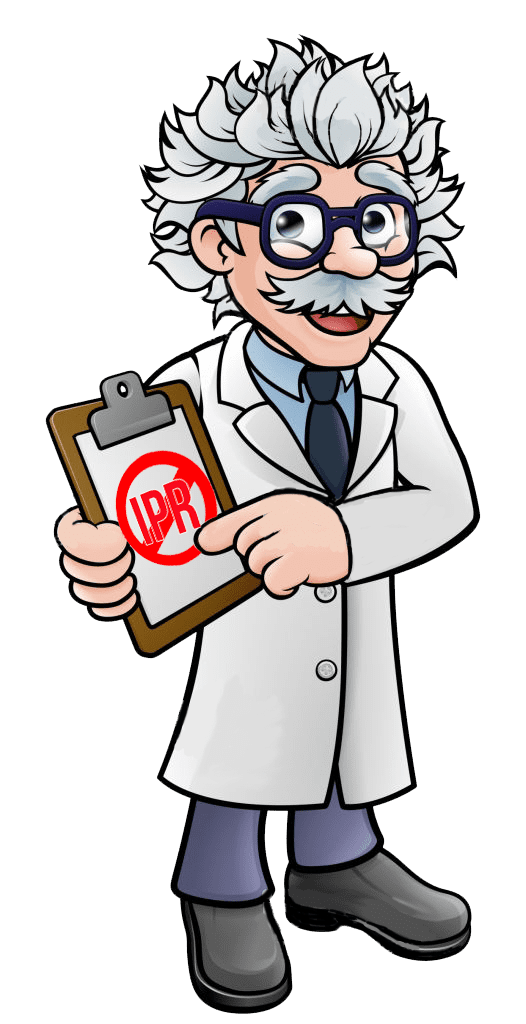 One billion dollars is a large bet to place with the taxpayer and ratepayer money for a process that is questionable among scientists. There are cost-effective alternatives available, but it's unlikely they've been examined since the initial decision to create VenturaWaterPure was made in 2011. Times change. Circumstances change. Now is the time to reconsider options to be sure we're making the best choice available.
Reverse the decision to proceed with IPR, and certainly DPR, until there is more investigation on its safety. The Council is dealing with public health. The Council reversed its decision on DPR in 2018 when they learned a state expert panel deemed DPR unsafe. The Council should be prudent with IPR and change or pause that decision, too.
Finally, the City Council should more rigorously question Ventura Water on its proposals and actions. Twice, Ventura Water has failed to present scientific findings that challenged its direction with VenturaWaterPure. The Council would do well to keep in mind the adage, "Fool me once, shame on me. Fool me twice, shame on you."
Tell City Council, "Slow Down On VenturaWaterPure!"
Below you'll find the photos of our current City Council. Click on any Councilmember's photo and you'll open your email program ready to write directly to that Councilmember.
For more information like this, subscribe to our newsletter, Res Publica. Click here to enter your name and email address.
https://www.vregventura.org/wp-content/uploads/woman-drinking-water—WP.jpg
667
1000
VREG Editors
https://www.vregventura.org/wp-content/uploads/vreg-logo-1.jpg
VREG Editors
2019-11-26 04:00:26
2020-07-16 17:36:14
Why You Should Worry About VenturaWaterPure