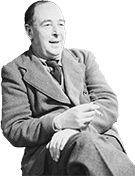 "Of all the tyrannies, a tyranny exercised for the good of its victims may be the most oppressive…those who torment us for our own good will torment us without end, for they do so with the approval of their own conscience."
—C.S. Lewis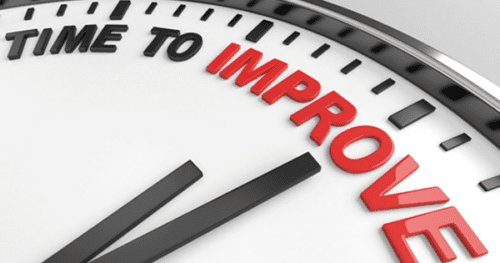 Eight years ago, Ventura Water decided to pursue VenturaWaterPure single-mindedly. They are pursuing this course in the face of data that demonstrates it's not in the best interest of citizens cost-wise or health-wise.
How Things Began To Go Wrong For VenturaWaterPure

Ventura Water based their decision on a faulty premise that Ventura needed additional water. The Wishtoyo Consent Decree opened the door for Ventura Water to select Direct Potable Reuse (DPR) as an integral part of VenturaWaterPure. Since 2012, nobody has tested the assumptions or sought lower-cost alternatives.
Ventura Water will do anything to pursue this goal, even when confronted with facts to the contrary. In June 2018, a group of concerned citizens went to each Councilmember to show them DPR was not approved and deemed not safe, yet. When the Council presented that fact to Ventura Water, they changed course slightly to Indirect Potable Reuse (IPR), but they didn't drop VenturaWaterPure or challenge their assumptions.
More recently, when Ventura Water presented to the Water Commission, they said State Water was unreliable and they can only count on water 33% of the time. Commissioners pointed out that historical data show State Water was reliable 50%-75% of the time. Ventura Water backtracked again and said they'd upgrade their data, but they never questioned their assumptions.
What These Decisions Cost You
A September 12, 2019 report titled Ventura Water Supply Projects and Alternatives, commissioned by Ventura Water (Appendix E starting on pg. 405), shows estimated project costs of another $320 Million plus the annual operating expenses of $29.Million for VenturaWaterPure. The added expense could saddle Ventura's citizens with another $260 per month in water rates unless Ventura Water takes an alternative direction.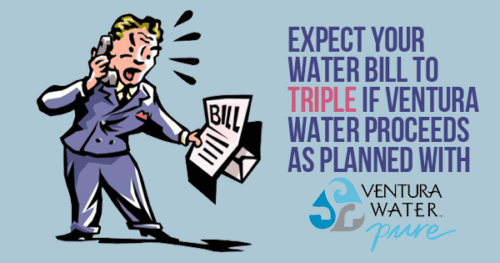 Spreading $320 Million over ten years, divided equally among the 32,000 water ratepayers in Ventura, will cost about $83 more per month on your water bill. An extra 20-27 employees are required to operate the new facility, adding to the Ventura Water's payroll, benefits and pensions. If Ventura Water adds the minimum number of new employees, using an average annual cost of $100,000 per person, plus benefits, will add $29.1 Million annually. Dividing $29.1 Million by 32,000 water ratepayers adds another $76 per month to each water bill.
Assume the average monthly water bill in Ventura is $100 per month ($200 every two months) when adding another $83 for building and $76 for operations and maintenance, the new average total is $260 per month. The amount could be even higher if Ventura Water hires more than 20 new employees.
Known as the Carollo Report, this September 12, 2019 report looks at the high price of the VenturaWaterPure project. It also attempts to provide alternatives that would be much more cost-effective and allow Ventura to meet its three primary water goals. Ventura Water has rejected all lesser cost alternatives.
Ventura's goals remain: 1) remove tertiary treated wastewater from the Santa Clara Estuary, 2) increase the water supply and 3) improve the water quality in the east end of Ventura.
The Driving Force Behind VenturaWaterPure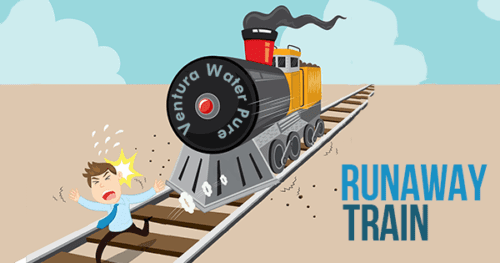 Ventura Water has already spent eight years to meet the demands of a Federal Consent Decree. Ventura must fully comply with the removal of remove tertiary treated wastewater from the Santa Clara Estuary by 2025. To achieve this mandate, VenturaWaterPure was set in motion to recycle its wastewater into something useful.
In 2012, there was no idea what the costs of VenturaWaterPure would be, from where the money would come or whether it was scientifically possible. The ideal outcome would be to make the recycled water drinkable and add to the dwindling water supply. The idea of 'toilet to tap' originated on the premise that 'if the astronauts can drink it, we can too.' That mantra assumes a great deal but is not that simple.
What Is Ventura Willing To Spend?
According to the Carollo Report, the current VenturaWaterPure carries a price tag of over $250 million and another $70 million to complete the project totaling $320 million. Do you spend another $320 million if Ventura Water can meet its three goals for less regardless of the money already spent?  And if you do, how will a family afford a 260% water rate increase?
Today's Plan
The current VenturaWaterPure plan calls for the construction of an advanced water purification facility, new pipeline infrastructure and three injection wells. This current plan also requires the addition of 20 to 27 more positions, with salaries, benefits and pensions.  The Carollo Report indicates that much of the costs and liability that Ventura Water plans to take on as an independent project could be shared and reduced on a more regional basis.
So, What's The Alternative?
It is not too late to reconsider some of the alternatives suggested in the Carollo Report. The redirection of the first part of the planned $270 million project does not mean the end of VenturaWaterPure. VenturaWaterPure can be completed at a savings of $270 million and meet all the city's goals.
The alternative is for Ventura Water to construct a pipeline to the United Water settlement ponds near the intersection of 118 and Vineyard Avenue. The water can then percolate into the Oxnard plain basin. Ventura Water had always planned to inject the well water into the Oxnard plain basin under its current plan.
The United Water settlement alternative plan eliminates the need for Ventura Water to construct the advanced water purification facility, pipeline infrastructure and three injection wells. That is a savings of $320 Million. It would require the construction of nine miles of a 24-inch pipeline with a cost of about $50 million, so the net saving is still $270 Million.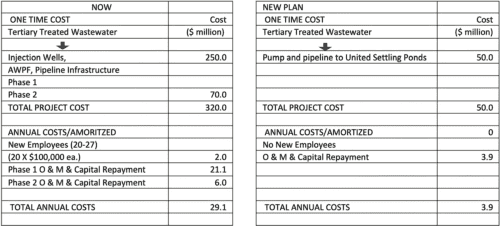 There will need to be negotiations with United Water to complete the water transfer loop. Given the Groundwater Management act legislation (GMA), agencies transferring water to other agencies require cooperation in water exchanges. In that process, Ventura Water can obtain additional water allocations to add to the water supply.
Why Would There Be Any Objection?
The possible resistance to redirecting the tertiary treated Santa Clara Estuary wastewater to the United Water Saticoy Spreading Grounds is that Ventura Water may fear losing control of their water resource. This concern is unfounded, however. All water injected into any wells, may be drawn out by any water user with access to the Oxnard plain basin.
Improves The VenturaWaterPure Program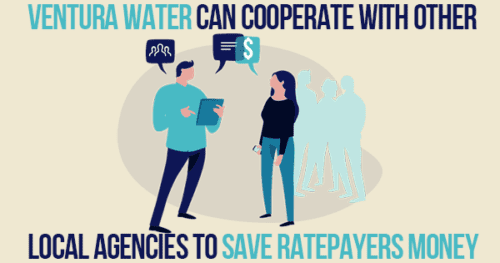 Saving $270 million by redirecting the Santa Clara Estuary tertiary treated wastewater to the United Water Saticoy spreading grounds does not derail the other Ventura Water goals. With the continued construction of the State Water Project, State Water will provide an additional water resource to compliment the river, groundwater and recycling programs in place. The State Water will also improve the water quality for the east end of Ventura. Additionally, the tertiary treated wastewater to the United Water Saticoy spreading grounds would remain available to be drawn out of the Oxnard Basin just as it would be if injected into any wells currently planned.
Editor's Comments
The challenge in 2012 was to comply with the Federal Court Decree, and the chosen solution was to convert the estuary into drinkable water. Ventura Water created VentruaWaterPure on the pretense that the cost of moving the water away from the estuary could be justified because we could then drink it. At the time, the costs not known and the scientific reports were incomplete. Fixated on controlling all water resources, and reject all alternatives, sounded good eight years ago. However, the original plan is too costly now, and the scientific studies still discourage drinking the treated wastewater.
Utilizing the regional resources to accomplish the same goals at a lower cost is better for Ventura. With this one primary change, VenturaWaterPure will succeed, and the citizens will save as much as $137 per month or $1,644 per year on their water bill.
Call or email your City Councilmember to tell them you want to save $270 Million and not have your water rates nearly triple.
Tell City Council you want to save $270 Million and not have your water rates nearly triple.
Below you'll find the photos of our current City Council. Click on any Councilmember's photo and you'll open your email program ready to write directly to that Councilmember.
For more information like this, subscribe to our newsletter, Res Publica. Click here to enter your name and email address.
https://www.vregventura.org/wp-content/uploads/Making-VenturaWaterPure-Better_WP.png
666
1000
VREG Editors
https://www.vregventura.org/wp-content/uploads/vreg-logo-1.jpg
VREG Editors
2020-06-23 04:01:03
2020-08-10 12:45:38
What VenturaWaterPure Should Do To Be Better