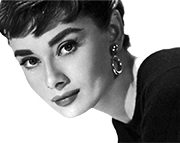 "Water is life, and clean water means health." —Audrey Hepburn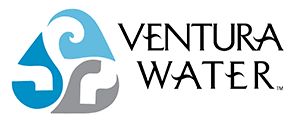 Ventura needs to get its priorities straight about water—and fast. On July 9th, Ventura Water will ask the City Council to approve direct potable reuse (DPR). Ventura Water views DRP as a primary alternative source for increased drinking water. The project will cost $538 million of taxpayer dollars. The trouble is, it's an untested, unproven and unregulated solution to our water needs. Why would the City Council gamble with the health of its citizens?
Ventura Water already gave a similar presentation to the Ventura Water Commission in May, when they asked the commission to approve the 2018 Annual Water Report. Ventura Water's priorities were to add DPR as an additional water source. State water would only act as a backup supply to the recycled water program.
The Ventura Water Commission rejected the idea. They made it clear that the city should look to State water as a primary resource to supplement our existing water sources and reconsider DRP only as a backup when it is perfected.
How We Got Here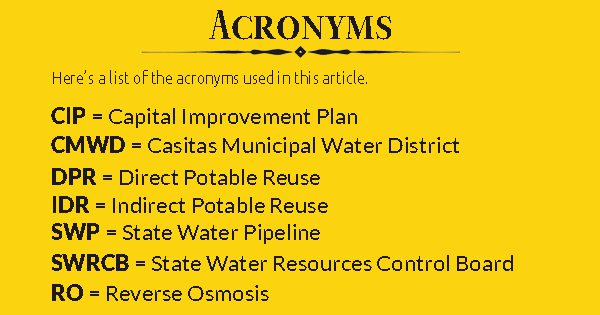 Two legal agreements jeopardize Ventura's water supply. The first was a Consent Decree requiring Ventura to cease putting 100% of its treated wastewater into the Santa Clara River estuary. It needs to be diverted somewhere else by January 2025.
The Consent Decree stems from a Federal complaint filed by Whistoya Foundation [WISHTOYA VS. CITY OF SAN BUENAVENTURA, CASE NO. CV 10-02072]. The City Council consented in March 2012. Rick Cole and Shana Epstein signed the consent decree on behalf of the city. The city no longer employs either of them.
The second was a new contract between the City of Ventura and the Casitas Municipal Water District executed by the City Council in May 2017. The new contract obligates Ventura to reach Water Balance by 2020 to maintain its current water rights. To achieve water balance, Ventura must find an additional source of water.
Both agreements are disturbingly vague. The Consent Decree requires Ventura to cease putting treated wastewater into the estuary. It doesn't specify where to place treated water or how to use it. It only states it cannot go into the estuary.
There is one exception. If a scientific panel, based on biological studies, decides the environmental health of the fish and wildlife in the estuary need that water, Ventura may release 50% into the inlet. There have been four studies in the last six years. The findings indicate the risks are unacceptable. We've noted some of them below.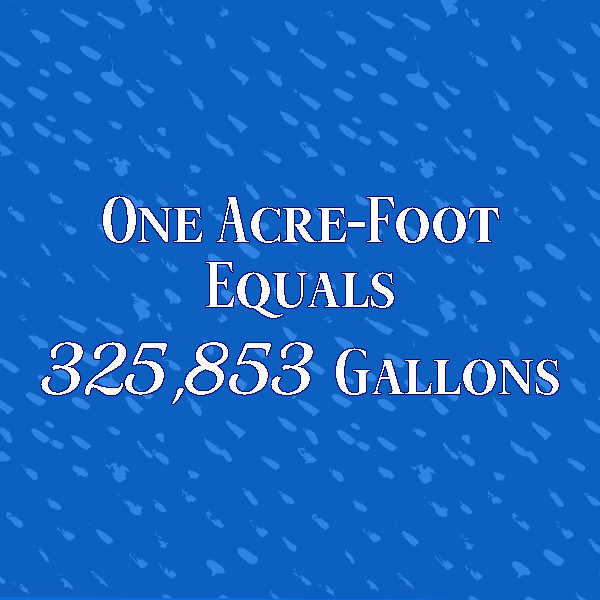 The new Casitas Water contract entitles Ventura an amount of water based on projected needs and adjusted for drought staging conditions. Ventura Water anticipates our water needs at 5,669 acre-feet per year by 2025. By then, they expect we'll be out of our current drought conditions. Under the1995 contract, Ventura was allowed a minimum of 6,000 acre-feet of water per year. That water could be used in the western part of Ventura (everything west of Mills Road) and the eastern part of the city, if necessary. The new contract changes that and puts East Ventura at a disadvantage. The old agreement allowed Ventura to blend Casitas water with the East End to achieve better quality. The new contract does not allow any use for the East End of Ventura.
The Race To Make Ventura First
Ventura Water seized the opportunity to make the city the first to used recycled wastewater to drink. No cities in the world have used recycled water except Windhoek, Namibia and a small town in Texas. Neither place had other water options.
Since 2012, employees at City Hall and the Ventura Water Department have been actively publicized and pushed VenturaWaterPure. They view the project (toilet-to-tap) as the primary source to supplement our drinking water resources. They believe State Water should only be used as a backup in case something went wrong with the recycled water.
Ventura Water says we need the project:
(1) To augment our water supply from a reliable source
(2) As beneficial reuse of wastewater effluent
(3) To improve our water quality.
They assure us that VenturaWaterPure will meet these goals. Their assurances are misleading and just not right.
What We Know Now
We've learned a lot since 2012 when this began. For instance, in February 2018, Stillwater Sciences issued a final report on releasing treated water into the Santa Clara River estuary. It recommended diverting 40%-60% of the wastewater, not 100% as initially presented to the City Council. Stillwater Sciences filed the report with the State Water Resources Control Board (SWRCB). The SWRCB has not decided on the amount to be released yet.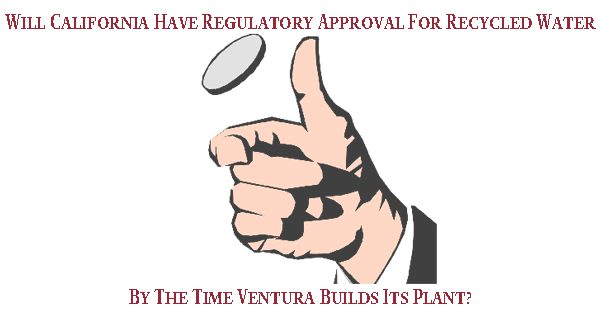 In August 2016, a report by a state-appointed panel of experts concluded it was "technically" feasible to use DPR, but there are serious health risks. Here are some fundamental problems outlined:
Guidance and regulations currently do not exist for DPR
Of specific concern are chemicals adversely affecting the development of fetuses and children, plus any as-yet-undiscovered compounds.
There are no standards to guard against Cryptosporidium, and Giardia to maintain a risk of infection equal to one in 10,000.
Reverse osmosis is unable to detect and remove low molecular weight compounds such as halogenated solvents, formaldehyde, and 1,4-dioxane.
The inability to identify solvents on the Proposition 65 list that reverse osmosis membranes cannot remove.
Notwithstanding this new information, the City of Ventura continues in its pursuit to be the first to use recycled wastewater for drinking. The water department soldiers on and plans to spend many millions of dollars starting in July 2018 for consultants and a project that may never see the light of day.
The Cost Comparison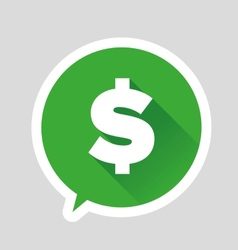 The cost of DPR wastewater is high. According to the Capital Improvement Plan (CIP), the wastewater and water costs will total approximately $538 million once financing costs are added. Included in those costs are advanced purification facilities to treat the wastewater that will cost $77.7 million. Also included is another $170 million to pump the water north to the desalination/Reverse Osmosis plant. Other infrastructure improvements comprise the remaining costs—including a brine line to carry away contaminants from the new RO plant.
By comparison, the pipeline for State Water is estimated by the Ventura Water Department to cost $27 million. That does not include the annual fee for the State Water Pipeline (SWP) entitlement. The city currently pays $1.2 million per year for that option (which the city never used). Over $50 million has been cumulatively paid in annual installments to the SWP since 1972 and will continue until 2035. Every citizen's water bill includes a portion of that payment. Nor does it cover the additional cost of water pumped through the water line.   Keep in mind that State water can be injected directly into the Ventura water system. The water is reliable and used throughout Southern California.
The Decision Facing The City Council With Water

The City Council will make a monumental decision on water July 9, 2018. They will set Ventura's water priorities for decades to come.
They will be asked to decide between State Water and DPR as the first supplement to our existing water supply. Their decision will send a message whether Ventura wants to be first with an untested, unproven, unregulated water system with DPR or safe with State Water. We will also learn whether they will listen to the Water Commission or ignore their recommendations.
Finally, we'll learn how the City Council plans to comply with the Consent Decree. Will they accept scientific findings to divert only 40%-60% of treated wastewater from the Santa Clara River? Or will they ignore the Decree's exception and insist on diverting 100% at the cost of $400 million?
Editors' Comments

The City Council must make a policy decision now and direct Ventura Water to concentrate on the importation of State Water immediately. The current effort to plan, finance and build a VenturaWaterPure treatment plant and RO plant to process recycled water for DPR by 2025 must stop or at the very least be delayed until further study.   We only hope that the City Council has the leadership and strength to change course and not feel bound by this misguided concept of past water leaders.
Protecting public health is paramount. Complying with the Consent Decree is also essential, but we can keep our part of the bargain and adhere to the decree by pumping the water into settling ponds for absorption into groundwater basins such as the Mound basin, then ultimately into our water system.
Lastly, we don't need to build a desalination plant/RO facility now or in the next five years. However, it should not be forgotten. It will be required in the next 25 years to filter water pumped out of the Mound basin and to filter DPR.   We must prepare our community for that as our population continues to grow.
As for the Consent Decree, we suggest that the City Attorney get to work. Present the fact that the current project is infeasible due to technical infeasibility and lack of regulations and extend the term for compliance beyond January 2025—say 2030. If they do not agree, that is why we have a court that will listen to logic, and common sense hopefully will prevail.
Insist The City Council Makes State Water Ventura's First Option

Below you'll find the photos of our current City Council. Click on any Councilmember's photo and you'll open your email program so you can write directly to that Councilmember.
Let them know what you're thinking. Tell them what they're doing right and what they could improve upon. Share your opinion. Not participating in government weakens our democracy because our city government isn't working for all of us.
For more information like this, subscribe to our newsletter, Res Publica. Click here to enter your name and email address.
https://www.vregventura.org/wp-content/uploads/Water-Treatment—WP.jpg
666
1000
VREG Editors
https://www.vregventura.org/wp-content/uploads/vreg-logo-1.jpg
VREG Editors
2018-06-26 04:00:36
2018-07-09 20:19:43
With Water, The Simplest Solution Is Best