At the December 11th Ventura City Council meeting on the Thomas Fire, there was total cooperation and support of all City departments, County of Ventura, State of California, Cal Fire and every other state and local agency present and committed to protecting our health and welfare. The heroic efforts are endless and stories of individuals, going above and beyond, will follow for weeks, months and maybe years.
At the meeting, the keywords were:
Patience
Understanding
Closure
Hurdles will be:
Things will not happen as quickly we think it should
Air quality
Toxins
Unsafe partial structures
Several stages will take place before the actual rebuilding begins. In the meantime, all city services, police, fire, public works, water, etc., will continue, giving most of us a sense of returning to normalcy.
We are utterly grateful for the first responders and thoroughly sympathetic to those who have lost so much. This article is about moving forward.
Take Bold Steps Now For the Thomas Fire Victims
Ventura only needs to look at the recent actions in the City of Santa Rosa, to help prepare for the massive undertaking of rebuilding over 500 new homes.
'In 90 days I expect the rebuilding process to be well underway, with at least some homes under construction. The Santa Rosa City Council has established what essentially is a "second" planning department to deal specifically with rebuilding, which will smooth and shorten the permit process to get construction underway faster, and speed the inspection process to help builders keep their work moving.'
In Santa Rosa, the mayor was asked: How is red tape being cut to expedite rebuilding?
'In Santa Rosa, we adopted our "Resilient City" ordinance to issue building permits over the counter, without extensive review, to anyone wanting to rebuild within their home's prior footprint.
Design review will be limited to a staff determination rather than requiring a public hearing. Second units will be allowed on the property so homeowners can live on site while rebuilding their homes.

'And as noted earlier, a separate "Resilient City" planning department has been created to specifically deal with rebuild projects, ensuring that firestorm recovery doesn't have to compete with the day-to-day planning needs of city government.'
For decades, Ventura is infamous in its slowness to approve and issue building permits. The Form-Based Code concept became known as "Ventura, Building One Project at a Time." Attempts to change this system have been mostly unsuccessful. It has not been a priority.
We have Sacramento to thank for more of the regulatory hurdles that add to this cumbersome and wearisome process. The City of Ventura may not be able to change the regulations and fiats issued by the Sacramento political folks, but we can change the time it takes to review and issue permits.
A Tale of Two Cities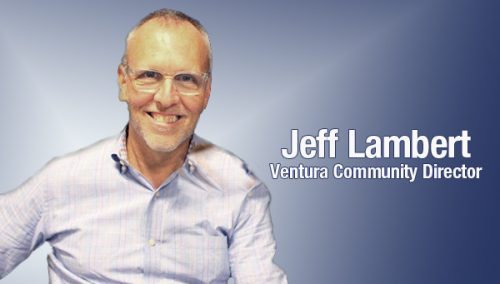 As an example of sending a mixed message, Ventura Community Director Jeff Lambert told a town hall meeting of Keller-Williams realtors:
"We are looking at least six months before construction can begin. If you are planning on rebuilding your home and seeking temporary housing, it would be best to secure a place for at least a year if not 18 months to 2 years if possible. There is no definite timeline at this point, and it would be better to seek a longer lease than a shorter one…"
It is true that Ventura is moving into "untested waters," but in times of a terrible disaster, business, as usual, is not an option for Local Ventura politics.
We have many experienced and licensed builders, plumbers, electricians and engineers in this City who are qualified to assist in this process.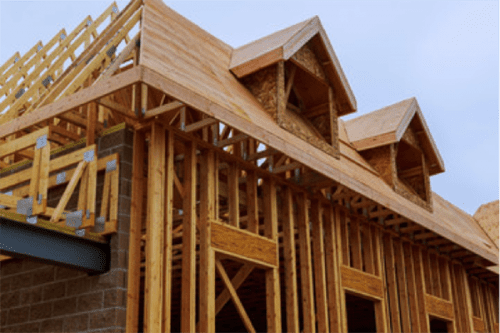 EDITORS COMMENT
 We urge the City Council to immediately:
Modifying and reducing the building permit and fee schedule is a positive step. However, Insurance companies will likely pay building and permit fees. After the rebuild, if the prior resident remains in the house for a year or two, reimbursing those costs may be in order but not as up-front fee elimination.
Require all building plans for single-family homes and related structures to review and permits issued within 90 to 120 days of application.
Allow local Ventura engineers and approved professionals in the construction industry to review and certify that the technical requirements of the uniform building codes have been met, and require city staff to accept these certifications in approving or disapproving plans submitted to building and safety.
Outsource the construction process so qualified professionals may review building plans and to conduct building inspections for better cost efficiency. Hiring more city employees causes long-term costs that are difficult to control and reduce once the projects are resolved.
Contact Santa Rosa city officials to learn from their experience.
Have An Opinion? Share It With A City Councilmember.
Click on the photo of any Councilmember listed below to email them directly.
For more information like this, subscribe to our newsletter, Res Publica. Click here to enter your name and email address.
https://www.vregventura.org/wp-content/uploads/New-Construction—WP.jpg
667
1000
VREG Editors
https://www.vregventura.org/wp-content/uploads/vreg-logo-1.jpg
VREG Editors
2017-12-17 18:02:38
2022-10-04 16:47:53
The Council Mustn't Fail The Victims Of The Thomas Fire