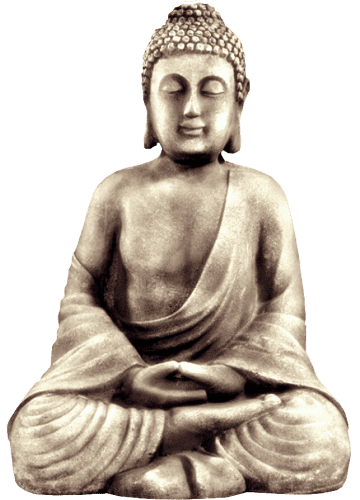 Three things cannot be long hidden: the sun, the moon, and the truth. —Buddha
The City Cuts And Runs On Brooks Institute Debacle
Citizens Short Changed
The folks at City Hall are trying hard to put on a brave and jubilant face in trying to explain why their decision to accept $71,000 to settle a lawsuit against Brooks Institute is a victory. Readers of this letter know better. The settlement does not even cover the rents and security deposit that Brooks was to have paid in the first 6 months of their lease or the future lost rents and property damages.
By our best estimate, there was $61,000 in lost rent Brooks Institute was to pay under the lease for 6 months in 2016. Also there is the $200,000 it will cost in tenant improvements to return the space to leasable condition. Add to that the undisclosed amount the city spent in legal fees and staff time to reach this point, there is well over $261,000 lost in this settlement.
History of Events
On March 1, 2016, after meeting with the then Mayor of Ventura and downtown property owners, Brooks executed an office lease for the 4th and 5th floors at 505 Poli Street, behind City Hall. That lease was for a period of 6 months with provisions of four -1 year options to extend.
The contract expressly provides that concurrent with the signing of the lease with Brooks, prior to their taking take possession, had to first pay a security deposit of $10,181.20, first months rent of $10,181.20 and last months rent of $17,390.65, for a total of $37,753.05.
The money was never paid. Yet the City allowed Brooks and their contractors' access to enter the premises to tear out the offices in the building and start building out their new space. City personnel knew it. Engineering plans and permits were expedited and the work commenced.
It was never completed. Brooks walked away from the project in August, 2016. No rent was paid for July through December, 2016. An additional loss of $61,087.20.
On December 22, 2016, the City Attorney filed a complaint seeking damages for lost rents and security deposit ($84,936), the cost of repairing and restoring the property destroyed by Brooks in starting to perform tenant improvements (according to proof at trial) attorneys fees and punitive damages.
That lawsuit was against Brooks Holdings, LLC., Green Planet Inc., dba GPHomestay, a Massachusetts Corporation, and Xinwie Lin, the primary stockholder of Green Planet. The only person that signed the leases agreement with the City was Edward M. Clift as President of Brooks Holdings, LLC. This company had been formed, one year before, to acquire a bankrupt Brooks Institute of Technology.    Nobody else signed any agreements, contracts or guarantees.
Brooks Institute paid no money to the City for rent, no money for a security deposit and no money to restore the tenant improvement their contractor destroyed at 505 Poli.
A Lease "Approved As To Form" by City Attorney
To further compound this enormous error, the written lease agreement did not have any provisions for a performance bond and no performance guarantees signed by Green Planet or Ms. Xinwie Lin. They all orally assured our Mayor, the city staff and the City Council that they were financially sound and would bring a thriving school of higher learning to the community for many years. You know, "trust us", our word is our bond.
Those promises and assurances proved false and evaporated after 4 months. City leaders were blinded by glittering opportunity, dollar signs and the prospects that all of this wonderful development would come to the downtown. City leaders were so caught up in this "wonderful idea" that economic reality was ignored.
When the City Attorney, the same person who negotiated this settlement, signs a lease as "Approved As To Form", does he have a responsibility to ask why the lease didn't have any guarantees or bonds?
We may never get an accurate reporting of what the damages are in fact. Loss of future rents from other potential tenants, costs of repairing the property and legal costs. We were assured however that "the City is conducting a through process review to determine what caused the delay to collect the amount due from Brooks, and that we (they) will also be developing a better administrative process to prevent this from happening in the future. The City takes this issue seriously and we (they) strive to promote transparency at the highest level". Now, City Attorney Gregory Diaz tells the Ventura County Star, "This matter is now closed."
To our knowledge, the city never informed the public of the results of that review process. In fact, no one knows if the city actually performed the review.
The only noble gesture in this entire debacle was the public apology of then City Manager, Mark Watkins, who accepted full responsibility. He has since retired. As for a certain member of the City Council, they were not quite so noble, quickly throwing anyone and everyone under the bus in attempt to divert attention from their foolish folly.
Call for Action
Brooks Institute is a case study in ineptitude. Only this time it's different. We can hold city officials to their promise. City staff committed to investigate the process thoroughly and make changes. Ask to see the results of that investigation. Ask to look at the changes to the review process the city implemented as a result of that investigation.
Click on any one of the pictures of City Councilmembers below. Your email program will open automatically. Write to your elected officials. Demand to learn what changes the city's made following the Brooks Institute breakdown. It's your right as a citizen to know the city is working in your best interest. It's your right to know how they are changing to prevent it from happening again.
Editors' Comment
In the private sector, when a so-called "good deal" goes bad for lack of common sense and due diligence people are deservedly fired.. In the public sector there are zero consequences, only platitudes and assurances "that this will never happen again" or "we will strive to promote transparency."
The City Council directly hires two people, the City Manager and the City Attorney. While the City Manager recently retired/resigned, after the Brooks Institute debacle, the City Attorney should be under greater scrutiny.
Demand To Know What Changes Have Been Made To The Real Estate Process As A Result Of Brooks Institute
Below you'll find the photos of our current City Council. Click on any Councilmember's photo and you'll open your email program so you can write directly to that Councilmember.
Let them know what you're thinking. Tell them what they're doing right and what they could improve upon. Share your opinion. Not participating in government weakens our democracy because our city government isn't working for all of us.
For more information like this, subscribe to our newsletter, Res Publica. Click here to enter your name and email address.
https://www.vregventura.org/wp-content/uploads/Brooks-Institute-Fail—WP-1.jpg
666
1000
VREG Editors
https://www.vregventura.org/wp-content/uploads/vreg-logo-1.jpg
VREG Editors
2018-02-20 00:01:40
2018-04-04 16:38:27
Is The City Hiding The Truth From You About Brooks Institute?